encounter AiR for Experiment





How can artist organizations, artist-in-residence programs and local governments work together at local level to enhance the European cultural landscape? The encounter AiR for Experiment takes place December 2nd at Lijm & Cultuur in Delft, the Netherlands. Everyone is welcome to participate.
Artist organizations and artist-in-residence programs provide open, relational, social spaces embedded in the locality of a village or city. They connect artists and create communities of practitioners: to test ideas, take creative risks and explore new directions in their artistic practice. Many of these initiatives operate internationally and function as local platforms for the production and presentation of new work, as well as the development of discourse, knowledge and understanding, including in the arts and in society. Often they engage in experimental manner in social, economic and cultural structures of a city or region.
Medium-sized cities in Europe are embedded in the structures and cultural networks of a region, seeking to offer a counterweight to the capital cities that often recruit all the arts and culture. How can dialogue and collaboration between local governments and artist organizations take place in this context? What short and long-term effects can art projects generate for a city or a region? These and other questions will be explored in several case studies together with policymakers, artist organizations and artist-in-residence programs from the Netherlands and different regions in Europe.

One of the starting points of the program is the recently published book Artist-Run-Europe. Initiated by Pallas Projects in Dublin, this part how-to manual, part history, and part socio-political critique, looks at the conditions, organizational models, and role of artist-led practice within contemporary art and society within Europe. Accordingly AiR Platform NL and Platform BK instigated an investigation about the parameters of the artist-run model, operating within the setting of small cities and villages in the Netherlands. With the aim to compose, following the outcomes of the program, the first draft of a document of recommendations; working together towards more diverse arts-ecologies.
Program: Friday December 2nd 2016 09.30– 20.00 hrs.
Download here the program for the encouter.
Location: Lijm & Cultuur, Rotterdamseweg 272, 2628 AT Delft, the Netherlands
Costs: Day ticket € 15,- (incl. lunch) or Dayticket € 30,- (incl. lunch & networking dinner 18.00-20.00 hrs.)
Sign-up: Before November 25th 2016 - info@id11.nl
Facebook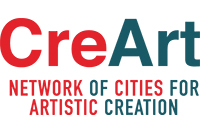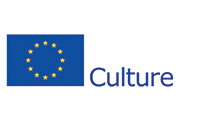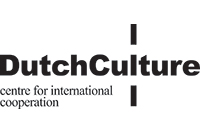 The encounter AiR for Experiment is a collaborative venture between id11 and DutchCulture|TransArtists in the context of the EU project CreArt.
CreArt
The encounter AiR for Experiment takes place in the framework of the EU project CreArt. CreArt is a collaborative venture between 13 European cities: Arad (Romania), Kaunas (Lithuania), Genoa (Italy),  Delft (the Netherlands), Harghita County (Romania), Valladolid (Spain), Aveiro (Portugal), Linz (Austria), Kristiansand (Norway), Lecce (Italy), Pardubice (Czech Republic), Vilnius (Lithuania) and Zagreb (Croatia).
Website CreArt.
id11
Foundation id11 organizes Artist-in-Residence programs. Since 2012 participates in the European network CreArton behalf of id11 Delft.
www.id11.nl

DutchCulture|TransArtists
DutchCulture|TransArtist is an international digital platform for artist-in-residence programs for artists working in any discipline. Transartists supports artist-in-residence organizations in Netherlands via AiR Platform NL, a platform for sharing knowledge and experience and connecting artist-in-residence programs with partners and international networks.
Website DutchCulture|TransArtists.